Ethno Catalonia 2023
Artistic Mentors Bio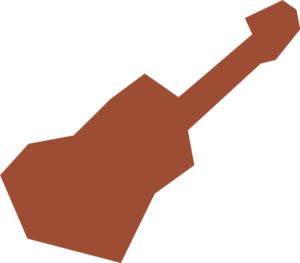 Håvard Enstad, born 31.12.84, is a pianist, cellist and composer from Norway. He started to play piano at the age of 8, and also started composing at a very young age. At the age of 18 he entered the Norwegian Academy of Music to study with professor Jens Harald Bratlie, and was there for 3 years before he left to study one year as an exchange student at Escola Superior de Musica de Catalunya in Barcelona, graduating in spring 2008 with excellent reviews.
Broad-minded musician
Apart from playing classical music, Håvard is a very broad-minded musician. He has participated in many different musical productions in many different styles. At the age of 16 he started playing the cello which now allows him also to work as a cellist.
Lately his great interest for folk/traditional music from all over the world has led him to participate in folk festivals, playing in different folk groups and touring in Sweden, Croatia, Slovenia and Belgium. Håvard is currently part of many different groups/ensembles where he both acts as pianist and cellist, including his collaborations with Neila Benbey, an Algerian singer based in Barcelona, HAV folk trio, playing music from Balkan, Scandinavia and Armenia.
In 2011 he founded the Barcelona Ethnic Band, a group who plays traditional music from all around the world, and has performed all over Catalunya, releasing their first album in 2013.
His artistic experience, also leading Ethno programs in various countries, moved him to become one of the initiators of Ethno Catalonia in 2016, for which he is one the Artistic Mentors.
Pau Baiges began to learn music in general and the piano in particular when he was six. He holds certificates from the ESMUC, the Richard Strauss Konservatorium of Munich and the Koniklijk Conservatorium of Brussels. He has also studied jazz and improvisation at the Barcelona Taller de Músics and Traditional Music of many countries.
Director in several stage productions
Pau has performed as a soloist and in chamber ensembles and has directed several stage productions, including operas, in different parts of Europe. He has won prizes for piano and for chamber music at several music festivals and has also been awarded various grants during his training. He lived in Belgium from 2011 to 2015 and worked as a teacher and pianist at the "La Petite Maison" psychiatric hospital in Chastre, as part of the Equinox socio-artistic project directed by Maria Joao Pires. He is one of the founders of the Barcelona Ethnic Band, in which he has been playing since 2010.
Having played the accordion at Ethno Music Campus/Festivals in Sweden, Croatia, Slovenia and Portugal, Pau became one of the initiators of Ethno Catalonia 2016, and also one of its Artistic Mentors.
Juan de la Fuente Alcón (Madrid 1982) is a musician trained in percussion at the School of Creative Music in Madrid and specializes in flamenco percussion and music production.
He began his career in Afro-Cuban music groups, but throughout his career he has participated in and produced traditional Central European and Iberian music projects.
In 2017 he created the Percussão do Porto Ensemble (Portugal), a training project where he mainly teaches rhythms and repertoire of world music from tradition but creating contemporary arrangements.
Juan de la Fuente is one of the initiators of Ethno Portugal. Since 2014 he has been part of teams of artistic mentors. He has been participating in Ethno Catalonia as a mentor since 2018.